Blackhawks Insider - Official Chicago Blackhawks Podcast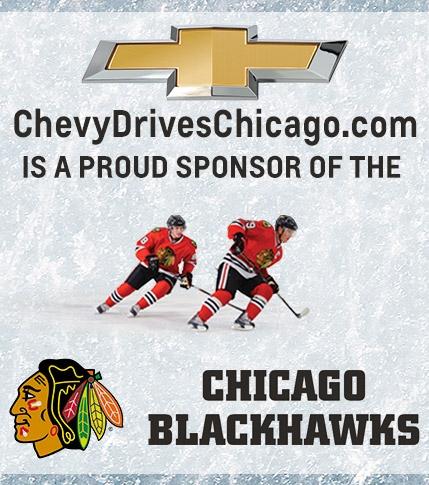 Kendall Coyne's Inspiring Story and Kubalik's Streak
Olympic gold medalist Kendall Coyne calls in to discuss participating in All-Star Weekend, the new Blackhawks Originals documentary about her and more. Plus, Dominik Kubalik's sizzling scoring and Patrick Kane closing in on 1,000 points.
Incredible Kane Approaching 1,000 Points, Burish's One More Shift
Insider's own Adam Burish reflects on taking One More Shift with the Blackhawks, plus injury talk and more superlatives for Patrick Kane as he approaches 1,000 points.
Playing Mean and the Players of the Decade
Patrick Sharp joins the show again to discuss how the Blackhawks need to respond following another loss to the Avs, the development of Dennis Gilbert and Adam Boqvist, ESPN's misguided players of the decade list and much more.

Kris Versteeg On Hanging It Up and Which Cup Team Was Best
Kris Versteeg's fun conversation with former teammate Adam Burish about their fairy tale 2010 season and his decision to step away from the game. Plus, Bur and Carter Baum discuss the Blackhawks' West Coast swing and more.

Patrick Sharp Talks Bubble Life and Moms Trip Memories
Patrick Sharp returns to discuss the Blackhawks' ups and downs, the motivation of having your mom on the road and more.
The Dach Decision
Eric Lear and Chris Kuc take a break from the L.A.beaches to discuss the decision to keep Kirby Dach in Chicago, plus the 2019 third overall pick drops in to share his reaction and more.
First Goal Memories, Goaltending Split and Steady Saad
Radio color analyst Troy Murray joins Carter, Chris and Adam to discuss Kirby Dach's first NHL goal, Robin Lehner and the Blackhawks' good goaltending 'problem', Brandon Saad's standout play so far and more.
Hawks Are Hitting, Dave Bolland Talks One More Shift
Carter, Chris and Adam discuss the Blackhawks' start and newfound physicality, plus Adam's conversation with former teammate and two-time Stanley Cup champion Dave Bolland.
The Mutt Loves The Cat, John McDonough One-On-One
Podcasting from Prague, Blackhawks President & CEO John McDonough discusses his optimism for the upcoming season, plus Andrew Shaw on his budding relationship with linemate Alex DeBrincat and much more.
Global Series Passports Stamped, GM Stan Bowman on Shaping Roster
Blackhawks SVP/GM Stan Bowman stops by to discuss pairing down to the opening roster. Plus, Adam Burish, Chris Kuc and Carter Baum talk team chemistry and more as the Blackhawks set out for Berlin and Prague.
It's Showtime! Patrick Kane One-On-One
Featuring player and management interviews, perspectives on the latest Blackhawks news and more. Hosted by Blackhawks.com's Carter Baum with Chris Kuc and Blackhawks TV's Adam Burish and Eric Lear.